Il Master la Scienza nella Pratica Giornalistica, Direttore Isabella Saggio
Presenta il corso di formazione:
One-Health and Biodiversity – Governance and Geopolitical challenges.
Il corso intende approfondire gli aspetti della biodiversità e della genetica, attraverso la valutazione dell'impatto degli interventi delle politiche globali sulle risorse ambientali e sulla salute dei cittadini.
Calendario dal 11 al 13 luglio 2022
Lunedi 11 luglio
14:00-15:30 Maria Chiara Pastore, Politecnico di Milano
tbd
15:45-17:15 Herman Caceres-Escobar, Sapienza Università di Roma
Global Health and Planetary disruption: protecting biodiversity for a healthy future
17:30-19:00 Simonetta Fraschetti, Università di Napoli
Il concetto di Buono Stato Ambientale nell'ambito marino
Martedì 12 luglio
14:00-15:30 Silvia Piconese, Sapienza Università di Roma
Immunity in micro- and macro-environments: climate changes, pathogens and vaccines
15:45-17:15 Hellas Cena, Università di Pavia
Salute Globale e Ambiente
17.30-19:00 Barbara Haesler, FAO
An introduction to One Health and its application to agrifood systems based on FAO activities
Mercoledì 13 luglio
14:00-19:00 Marco Ferrazzoli, CNR
Comunicazione ed Emergenza Globale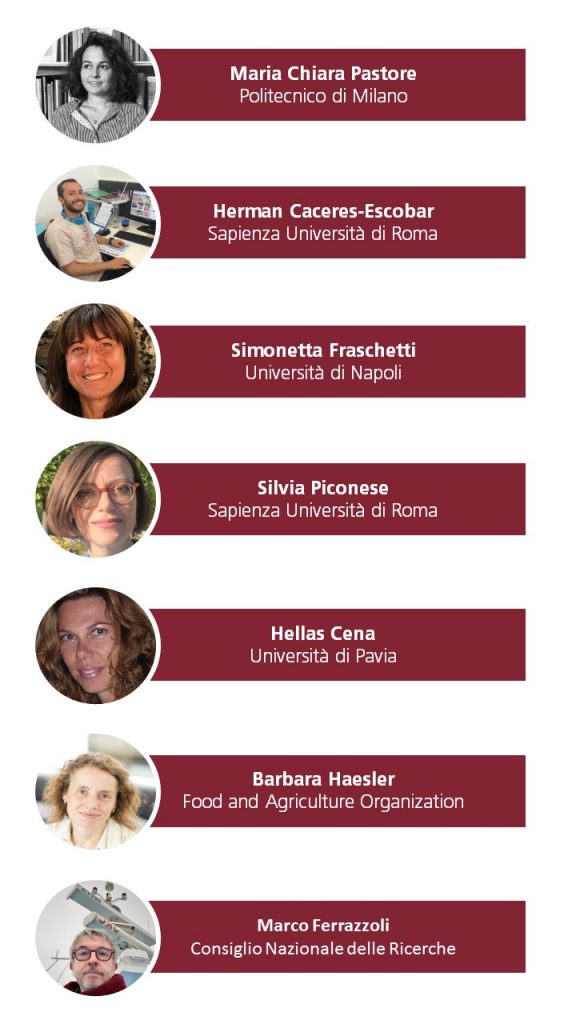 Informazioni
Requisiti di ammissione: Diploma di scuola media superiore
CFU assegnati: 2
Modalità di erogazione: mista
Quota di iscrizione: 100€
Iscrizione
Visita il sito Sapienza
Scadenza presentazione domanda di ammissione 3 luglio 2022
Vuoi comunque ricevere informazioni contattaci
Contatti
Desideri maggiori informazioni?
Compila il form sottostante per essere contattato dalla segreteria organizzativa, avere tutte le informazioni e iscriverti al Corso di formazione: One-Health and Biodiversity – Governance and Geopolitical challenges